Vietnam wraps itself tight around the east coast of IndoChina and invites visitors to revel in a land of invigorating landscapes, beautiful coastlines and compelling history.
It stands apart ideologically as its spiritual heart competes with its restless business brain and increasingly sophisticated tourist infrastrcture. Vietnam is very much on the move and will take you with it, offering a myriad of holiday options. Most holiday itineraries are made up of a journey from Hanoi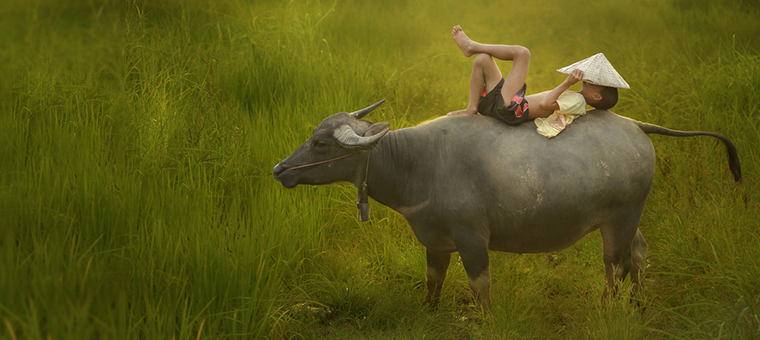 in the North to Saigon in the South (or vice versa), taking in the Centre en route. However as Vietnam becomes a more sophisticated destination there are an increasing variety of holiday experiences that may entice you to stay in the North or South for most of your stay slowing your pace and not just ticking boxes. As a specialist we offer a diverse range of itineraries that include the world icons but actively encourage you to look a little bit deeper into this amazing country.
Hanoi and Saigon also act as excellent jumping off points to combine a stay in Vietnam with a visit to Cambodia, Laos or Thailand. With a slowly improving road network the more adventurous can also travel overland to Laos and Cambodia.
---
Hanoi, The Capital
Hanoi, the northern Capital city, stands out against many of its larger Asian cousins, maintaining an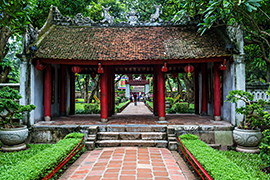 authenticity of national character that is becoming harder to find as the world becomes increasingly homogenised. No ubiquitous shopping centres, 24 hour western fast food outlets or anonymous mass transit schemes, you know you're somewhere different, somewhere special. After a couple of days immersed in the hustle and bustle of Hanoi you'll be ready to strike out and explore the wider countryside. Whilst in the north don't miss Halong Bay and the mountainous provinces bordering Laos and China.
Halong Bay is the natural wonder of Vietnam and an overnight cruise is a must do for most. Majestic and mysterious in equal measure, over 1,600 limestone karsts dramatically dot this UNESCO World Heritage site. Back on dry land the mountainous northern border provinces attract those looking for dramatic scenery, traditional hill tribes, fabulous markets selling art and crafts, embroidery and silver and the chance to explore a little on foot or by bike. One of the most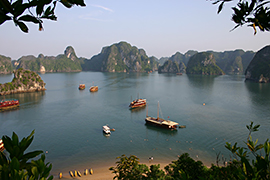 popular options is to take the overnight train up to Sapa the picturesque old French hill-station that nestles high in the Tonkinese Alps, beneath the shadow of the mist shrouded Fansipan Mountain, the highest summit in mainland SE Asia. Alternatively Mai Chau is a little closer to Hanoi or to really get off the beaten track head up to Ha Giang on the Chinese border.
Other gems lie to the south of Hanoi. For example Ninh Binh is a land of dramatic landscapes and home to Cuc Phuong National Park, a true jungle preserve and Van Long Reserve, a water wonderland. Both are the perfect place to see a more natural side to the country and are good for bird watching and butterflies.
Easily added to a stay in north Vietnam, you can create a loop that goes from Hanoi to Halong Bay to Ninh Binh and back to Hanoi. Or if you'd like to travel by train, take the overnight service that runs to Hue and Hoi An on the Central coast.
---
The Heartland of Vietnam
History buffs love central Vietnam and its heartbeat has to be the Imperial City of Hue. Straddling the Perfume River this was the Nguyen capital, the last dynasty in Vietnam. Hue is dominated
by The Citadel, a moated fort whose walls protect the forbidden Purple City, the former home of the royal family. Take your time wandering through the fascinating tombs, temples and museums and past pagodas, lakes and pavilions. You'll also see the scars still visible from its prominent role during the Tet Offensive.
This region is also a favourite with modern history buffs, as the 17th Parallel DMZ is an easy day trip away and those looking for the largest cave in the world will find it set within a beautiful national park. It was also the heartland of the Champa who flourished from the 2nd-15th century and whose brick sanctuaries (Cham towers) bear testament to their power and Hindu beliefs. The major site at My Son is an easy day trip from Hoi An.
Hoi An is the perfect place to base yourself for a couple of days and take a break from touring. This bustling town on Vietnam's central coast was a busy port during the 16th & 17th centuries, used by silk and spice traders from around the world as a convenient stop-off point on their journeys. This confluence of cultures created a town full of eclectic architecture that has been beautifully preserved and is now protected as a UNESCO World Heritage Site. The Old Town is largely car free allowing visitors to enjoy the mixture of shops and watch local artisans working with silk, ceramics, paint and wood. The historic streets also house some atmospheric restaurants. Like Hue and her imperial past, central Vietnam offers some of the country's best food. If you fancy a few days on the beach with evenings in the Old Town, Hoi An boasts perfect summer sun from March to August.
---
South Vietnam
Vietnam is lucky enough to be topped and tailed by two fantastic cities, with Saigon (Ho Chi Minh City) acting as the modern, dynamic axis in the south. Still verbally referred to as Saigon, the city is the vibrant business heart of the country and is an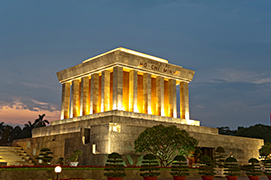 eclectic mix of traditional street markets, grand colonial buildings & boulevards and striking modern edifices that point towards Vietnam's economic future.
As with most large cities Saigon offers a great cross section of sightseeing, and prosperity has added another layer of attractions, namely an outstanding choice of restaurants, upmarket shops and galleries.
Just outside the city, the infamous Cu Chi Tunnels offer a window into the horrors of fighting underground during the Vietnam War. However the real attraction is the Mekong Delta, with miles of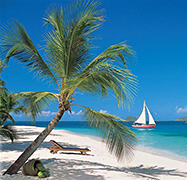 inter-connecting canals and rivers, known simply as "the green lungs of the Mekong" because of the vast quantities of rice, fruit and vegetables that are grown here, much of which ends up in the fascinating, bustling floating markets. One of the most popular ways of experiencing delta life is to board a boat and join the morning crush of the floating markets and then explore the backwaters visiting local orchards, villages and local businesses. You can also cruise from Saigon all the way to Angkor using the Mekong as your gateway to Cambodia.
For the best beach options the south wins. 4 hours north of Saigon you'll find Mui Ne a great place to escape the humidity of the delta as its micro climate makes it one of the driest places in Vietnam. Alternatively take an hour's flight to the relatively undiscovered Phu Quoc Island, ringed by bays and beaches, filled with a jungle-covered interior and dotted with a handful of fishing villages. Or a short hop to the former penal colony islands of Con Dao, now at the forefront of Vietnam's marine conservation and important for Hawksbill and Green turtles, as well as the very rare dugong. A great place to dive or settle on a quiet beach and get ahead of the crowds – at least for now!