Hoi An is a great place to base yourself for a couple of days and take a break from touring exploring the ancient town and relaxing on the beautiful beaches.
This bustling town on Vietnam's central coast was a busy port during the 16th & 17th centuries,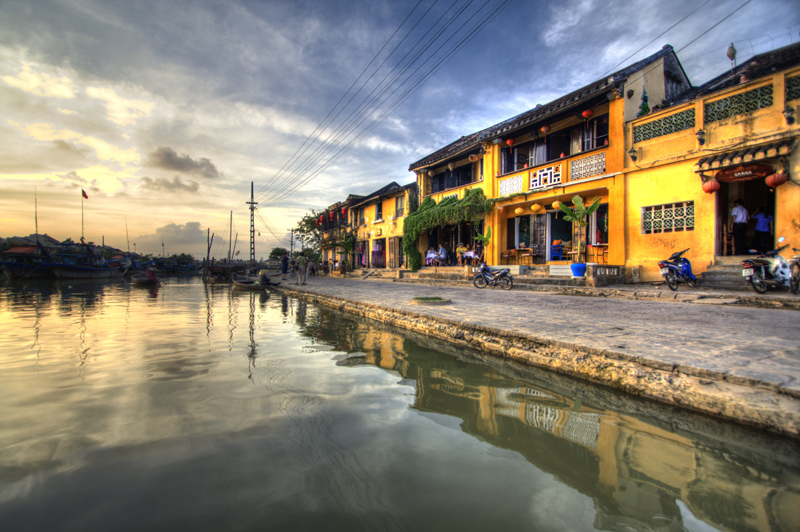 used by silk and spice traders from around the world as a convenient stop-off point on their journeys.
This confluence of cultures created a town full of eclectic architecture that has been beautifully preserved and is now protected as a UNESCO World Heritage Site.
Just 10 minutes from the Old Town you'll find miles and miles of beaches with a superb choice of hotels. The perfect place to take a break from touring.
Meander through the cobbled streets...
The historic Old Town is largely car free allowing visitors to take their time as they meander through the cobbled streets, spending time watching local artisans working with silk, ceramics, paint and wood.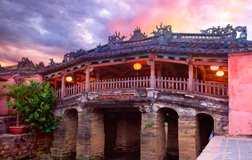 The town really comes alive in the evening when it's lit by lantern light and you can explore the many atmospheric restaurants that line the colonial streets and serve a distinctive mix of Japanese, Vietnamese and Chinese cuisine, which is often labeled the best in the country.
Hoi An has the added advantage of being within a couple of miles of some superb beaches and so holiday-makers can choose to stay on the beach and then head in to the town in the evenings.
Relax on a beautiful beach...
Hoi An is just one of those easy places to enjoy, especially as 10 minutes from the Old Town you'll find a seemingly never ending ribbon of beach that stretches north and south. There a good choice of first class and deluxe hotels to choose from and from March to September you'll find the best weather conditions for a beach stay. Unlike most of South East Asia the best beach weather coincides with the Easter and Summer holidays, so perfect for familes looking for a mixture of touring and beach.
Enjoy a visit to My Son, cycle through the countryside or take a cooking course...
It's worth extending your stay in Hoi An as there are a multitude of other tours and activities that you can enjoy. For example My Son was an ancient Cham city that predates the likes of Angkor Wat in Cambodia. It was bombed by the Americans but is being rebuilt by UNESCO. Hoi An is very popular with cyclists as the contryside is easily accessed and the standard of cooking schools are very good.