Thailand's popularity is no fluke as it boasts a regal capital city, a plethora of beautiful beach resorts and a magnificent mountainous north, tailor made for trekking and soft adventure.
Add to this fantastic food, a rich culture and great value for money and you have the blueprint for the perfect all round tailor made tropical destination. The cherry on the top is the warmth of the welcome, which is genuine and gentle, setting the perfect tone for a wonderful tailor made holiday.
---
  Capital & History
Bangkok tops or tails most holidays to Thailand. An urban junkies dream, the city takes you through a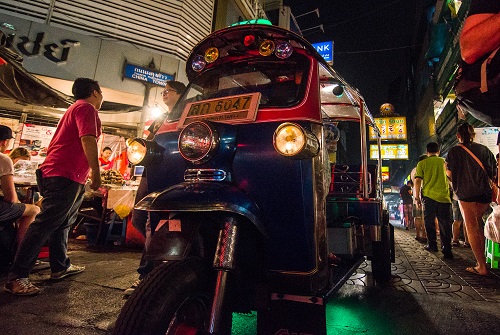 kaleidoscope of contradictory sights and experiences. Golden Royal palaces and glittering temples vie for sunlight with growing modern edifices frenetic local markets resist the influence of luxury shopping plazas and street side eateries rub up against uber cool bars and nightclubs. Every taste is catered for in an intoxicating juxtaposition between ancient and modern.
---
  North of the Capital
Your desire to take in Thailand's historical past may end in the Capital city, but just north are a couple of real gems. Just an hour or so away, Ayutthaya was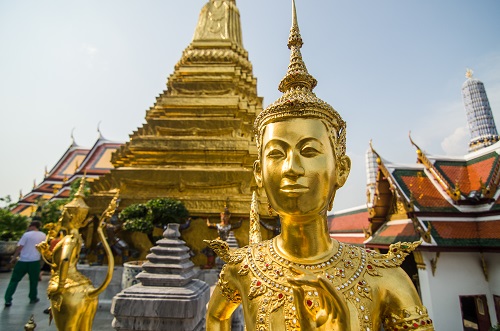 the 2nd Capital from the 14th to 18th Century and the crowning glory of Siam, when what we recognise as "Thai Style" developed. Characterised by the prang (reliquary towers) and gigantic monasteries that give an idea of its past splendour, today it's a relaxed day out and perfect to explore by foot or even better by bike.
Just a bit further north lies the 1st Capital, Sukothai, which was the scene of the birth of the Thai kingdom. Now an historical park it boasts nearly 200 ruins that beautifully illustrate the development of Thai architecture and religious art, in a period known as the Golden Age of Thai civilisation.
Kanchanaburi is probably the closest soft adventure tailor made destination to Bangkok. The prime attraction is that this was the scene of the infamous 'Death Railway' and real life 'Bridge over the River Kwai'. Two museums show the horrific conditions endured by the POWs and the nearby cemetery is home to 7,000 who lost their lives. The region also offers some of the country's best biking and hiking trails through lush, rolling mountain scenery as well as kayaking along the river and the chance to explore wonderful waterfalls and hidden caves that dot the limestone landscape. Kanchanaburi is a great staging post on a tour north from Bangkok bringing two very different tailor made holiday aspects together.
---
  The Mountainous North
The true north centres on its capital Chiang Mai. Nothing like as frenetic as Bangkok, its rich trading history has left a cultured and creative city populated by artisans and craftsman, nearly 300 temples and a thriving old town. Shop for antiques, art and crafts in the many galleries, local markets and Night Bazaar. Chiang Mai is also one of the best places to join an informal cooking course.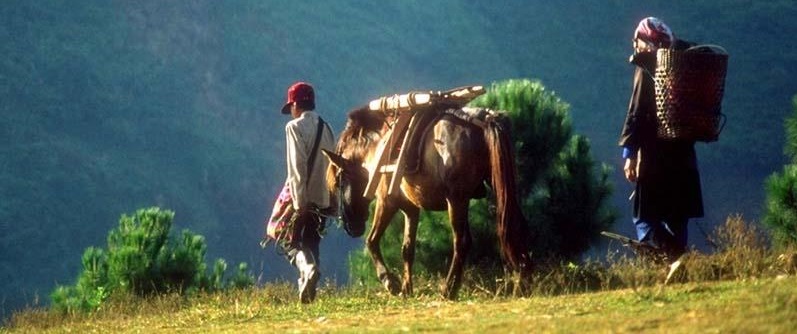 Tailor made soft adventure options branch out in every direction. Surrounded by some of Thailand's highest peaks, there is easy access to trekking and mountain biking trails, rivers to ride and peaks to conquer. Visit an elephant sanctuary and take your first steps to becoming a mahout or soar through the rainforest canopy on zip lines and skybridges an innovative way to combine adrenaline with a unique wildlife experience. All in all Chiang Mai is a great destination to mix and match some new experiences or throw yourself wholehearted into something you love.
Chiang Rai, tucked away in the far north of Thailand, offers a more intimate and relaxed alternative to Chiang Mai. Most famous as the gateway to the notorious Golden Triangle you'll find the poppy fields have given way to tourist attractions and trekking trails that explore the Hilltribe villages, magnificent mountain scenery, remarkable rivers, botanical gardens, tea & coffee plantations, caves and waterfalls. Aside from trekking you can explore by bike, boat or on elephant back. As in Chiang Mai there are a host of options to spend time with these magnificent animals from an hour's trek to a full course to gain your mahout stripes. Chiang Rai can also act as your gateway to Laos.
---
  Off the Tourist Trail
Those looking for more adventurous destinations can head to the remote northwest, where nestling up to the Burmese border, high in the clouds, you'll find Mae Hong Son, the remote, mountainous region that is becoming a mecca for those wanting to plunge into the wilderness on a variety tailor made soft adventure experiences.
The east of the country is also a treat for those looking to travel at a tangent. Nong Khai on the Mekong is not on the mainstream tourist trail and still boasts a more traditional way of life and a culture built around a strong individual identity, indigenous cuisine and historic skills that produce high quality hand woven fabrics. Phanom Rung may not be the best publicised attraction in Thailand, but it can certainly push itself forward as one of the most impressive temple complexes in Thailand, perched on top of an extinct volcano. Travel back towards Bangkok and you'll find Khao Yai, Thailand's premier National Park, World Heritage site and one of the Asia's last remaining intact Monsoon forests.
---
  Beach, Beach, Beach
You can can't talk about Thailand and not look at the beaches. Slide down Thailand's southern coastal tail and you'll be spoilt for choice. Look east into the Gulf of Thailand and you find the limestone islands of Koh Samui, Koh Phangan and Koh

Tao. Keep going and you find the rising star of Ko Chang. Look west to the Andaman Coast for the perennial favourite Phuket, and then out to Khao Lak and Krabi, before slipping south to the islands of Koh Phi Phi, Koh Yao Noi, Koh Lanta and Trang Islands. From idyllic hideaway to hedonistic indulgence, the choice is yours but rest assured each will be stunning, endless pearlescent beaches fringed by cerulean seas.
Whether you want to trek a mountain trail through steamy jungles, delve into the Kingdom's rich history or simply relax and be pampered on a pristine beach, Thailand has it all. We offer a superb selection of tailor made holidays through Thailand and beyond. Please call to discuss your next tailor made holiday to this beautiful region.