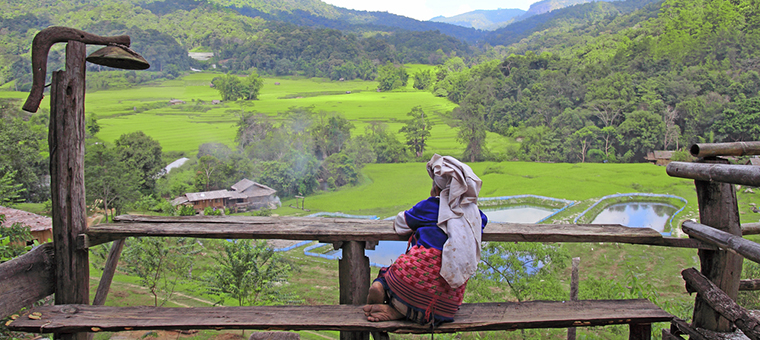 Laos, perhaps for many a forgotten backwater, is now entering an exciting period, as its abundant natural beauty starts to draw in more visitors who are looking for new holiday experiences.
Within our suggested itineraries you'll find a wide range of destinations in Laos and below we point you in the direction of a few of the less well known attractions that you might like to include in your next holiday.
---
Head out from Luang Prabang
Every holiday to Laos has to include at least 3 nights in Luang Prabang, but don't stop here as there as by pushing a little bit further into the surrounding countryside you get to see the hills, riverscapes and people that make this country so special. A combination holiday can offer a superb range of holiday experiences that can include river travel, hill tribe hikes, mountain biking trails and even relaxing in thermal baths enjoying the wonderful views. But don't forget the city itself, a very special place proectd by two mighty rivers and UNESCO.
---
Follow The Mekong South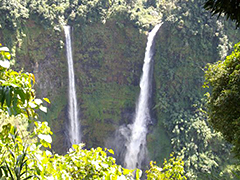 Southern Laos is one of the most beautiful and least developed parts of the country, where the Mekong River breaks down into a myriad of arms and channels that surround tiny islands, sandbars and islets to create a water world, home to rare flora and fauna including the freshwater dolphin. The south is becoming increasingly popular as holidaymakers are drawn by this remote region's natural beauty, pace of life and the chance to enter a rural idyll little changed over the last 100 years.
---
Cruise The Mekong Through Laos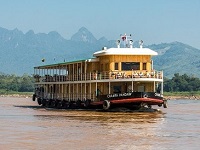 The Mekong River feels like a constant companion as you travel through Laos and the first class L'Indochine Pandaw is the first river expedition since pre-war days to cross all of Laos. You will visit the Captial, Vientiane and UNESCO Luang Prabang, but the joy of this cruise is the easy access to the rural river heartland set deep amongst mountains and protected by rapids and gorges. A real river boat adventure.
---